The Meeting of Elegance and Creativity
For centuries pianos have held pride of place in some of the most elegant home interiors. The right piano can evoke a sense of drama and creativity that will transform a room.
Roland has a stunning range of digital pianos that will complement a wide range of interiors. From the modern to the traditional, the minimalist to the grand, these beautiful instruments will provide a timeless mystique as no other design element can.
With a variety of finishes, including black, white, and natural wood, you can deliver a tasteful statement while complimenting the existing aesthetics of the other furnishings.
Incorporating a Piano into Your Home's Interior
The brief was to create an attractive and beautiful design that embodied the soul of a traditional piano but with a more modern edge.
The end result is a piano that totally satisfies all your musical and pianistic needs. It also portrays a strong presence in your living space without crying out for attention. The balance, harmony, and unity of your interior can be retained.
There are also 3 models in the range, of differing sizes allowing you to choose according to your space.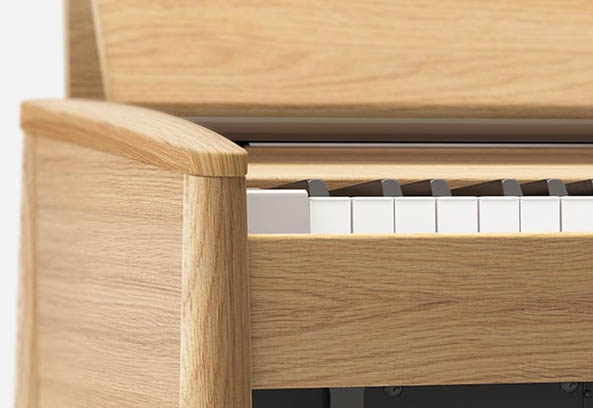 Roland and Karimoku Carve a New Piano
The KIYOLA designer piano was created by a unique collaboration of two companies from different industries.
Roland, an electronic music instrument maker and furniture designer Karimoku – a furniture maker known for its deep understanding and love of timber.
Karimoku's goal was to create a piano that 'harmonised' with the home interiors. Also, one that the player feels a connection with.
Colour Variations and Respect for Materials
What about colour for the kiyola piano?
"Colour is also a very important factor for a customer to choose.
We have four colours as would be expected with a designer piano. They are all very close to the original timber, so you can really enjoy the natural and enduring qualities that timber offers.
With Pure Oak, you can really feel the direct texture of natural oak.
Sheer White features white oak and would suit various interiors and is easy to coordinate with other items of varying colours.
Walnut has a chic and mature quality and is popular worldwide as a high quality timber."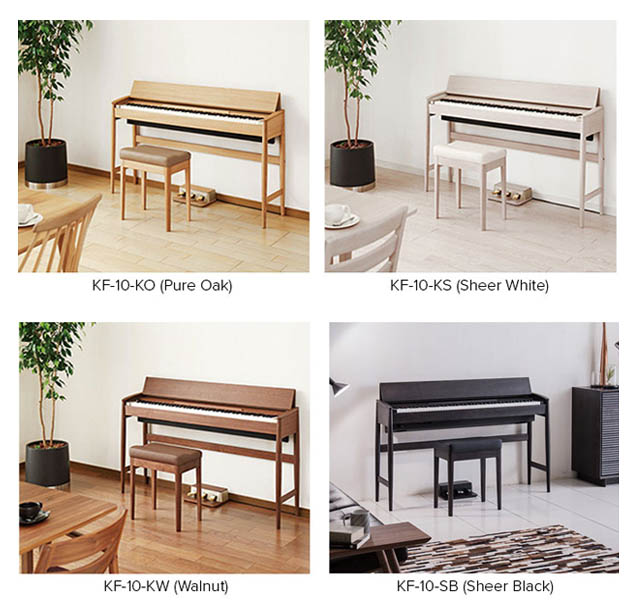 Here Are More Articles You May Like
News & Views
Contributed by Rudi Zarka for Roland Corporation Australia Has The Digital Piano Come of Age? 15 to 20 years ago, traditional acoustic pianos were often
Read More »
News & Views
Nowadays, it's difficult to imagine a world without digital pianos. However, not long after Roland was founded in 1972, no such technology existed. Contributed by
Read More »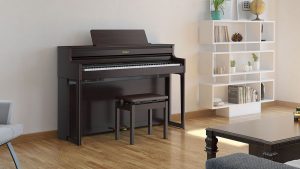 Buying Guides
If you're considering buying a digital piano or already own one, you may already have discovered some of the benefits of owning a digital piano.
Read More »