Are you ready to venture out into the live world of a gigging muso, yet not sure what's the best choice of keyboard for you?
Or alternatively have already been gigging for a while and now looking for something that gives you better response,
more sounds with extra and more versatile options.
Researching these options is becoming more and more accessible thanks to online articles and reviews.
Which Gig-Ready Synth is Right for You?
Synthesizers, stage pianos, and combo keyboards have become essential pieces of the modern performer's toolkit. No matter what genre of music you create or perform, chances are that the right performance synth will help you really kick things up a notch.
With the overwhelming number of synths available, comparing them can be a daunting task. That's why it's important to know the features you really need, and those that you don't!
The Popular JUNO-DS Synthesizer Series
Lightweight, mobile, and filled with high-quality sounds and hands-on controls, Roland's JUNO-DS61, JUNO-DS76, and JUNO-DS88 synthesizers are ideal for both pro players and up-and-coming keyboardists.
The JUNO-DS88 in particular is ideal for someone needing a quality ivory feel and weighted action for realistic piano performance.
The Challenge of Moving from Studio to Stage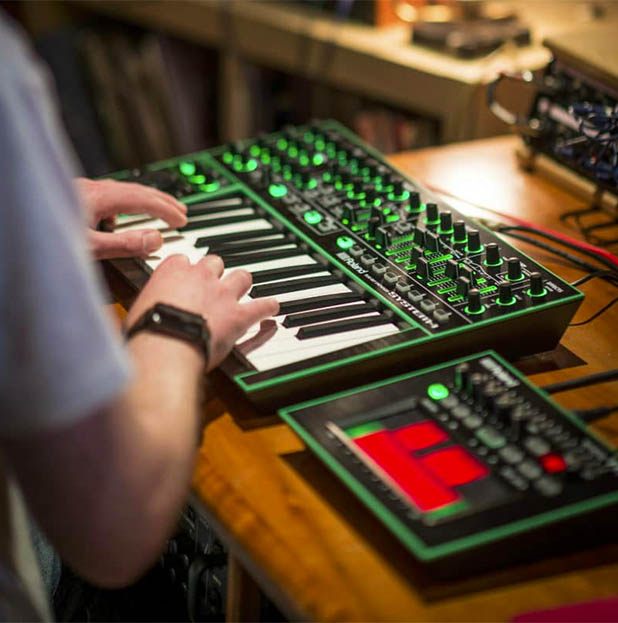 From Studio to Stage
The Electronic Musician's Guide to Gigging
The traditional band line-up of guitars, bass, drums, vocals, and perhaps a keyboard is pretty much foolproof in terms of setup.
The electronic musician, meanwhile, will be using multiple analog and digital instruments and effects, a laptop running a DAW of some sort and their own mixer, quite separate to the one operated by the front-of-house engineer.
Apart from the sheer amount of stuff involved, getting it all working together 100% reliably is a major task in itself.
Synth Bass for Bass Players
Increase Your Versatility and Get More Gigs
In today's music world, the vast influence of EDM and other electronic styles has crept into the fabric of nearly every popular genre.
The core of EDM is a driving rhythm groove. Most notably with the low end held down by synthesizer bass. To cover this essential sound, traditional bass players are now called upon more and more to double on the keyboard both live and in the studio.
If you're a bassist who's looking to increase your musical versatility and gigging opportunities, read on to find out the things you should know when getting into synth bass.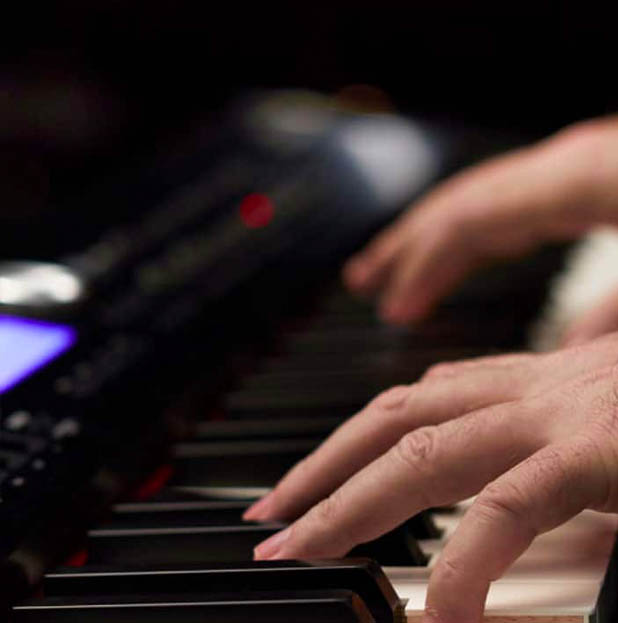 The Magic Touch
A Brief History of the RD Series of Pianos
Roland's RD Stage Pianos are revered as having a superb standard with 30 years of history with undisputed quality in keyboard feel and that Roland sound.
This legacy of quality and commitment continues in the latest addition to the RD series – the RD-2000, the pinnacle of electronic piano technology, feel, sound, and playability. But how did the RD series get to this point and what makes it so revered?
Here Are More Articles You May Like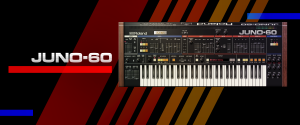 'How To' Articles
The Roland JUNO-60 helped define the sound of the '80s and is highly prized for its vintage vibe and unmistakable character with fat, punchy analog
Read More »